FOUNDER AND PROPRIETOR OF SOJOURN CELLARS
CRAIG HASEROT JOINS THE SHOW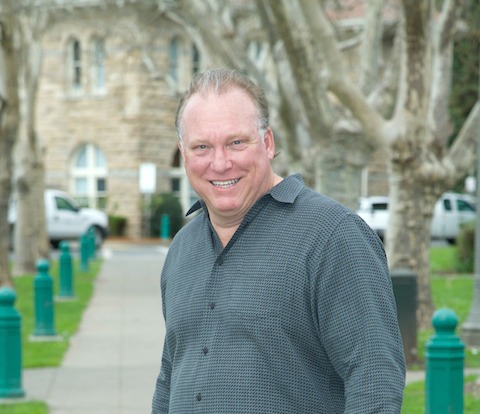 Sojourn Cellars began in 2001 as a collaboration between two tennis buddies who discovered a mutual passion for great wine and the things that tend to go with it – good food and good company. Utilizing Erich's experience as an Assistant Winemaker at Arrowood Winery, Craig Haserot and Erich Bradley developed a plan to produce distinctive Pinot noir wines complemented by small bottlings of Cabernet Sauvignon from extraordinary vineyard sources. Over the next 10 years, they worked together to develop their shared love of fine wine into a winery that has established a consistent track record of producing highly rated wines under the Sojourn brand. Today, what began as their own personal journey into the world of winemaking has evolved into a first-class boutique winery committed to creating high-quality artisan wines for people who know and appreciate them.
Founded by Craig and Ellen Haserot together with winemaker Erich Bradley, Sojourn Cellars makes wines that reflect a heartfelt commitment to producing carefully handcrafted wines for individuals who appreciate sophistication without pretension. Launched in 2001 with 100 cases of Cabernet Sauvignon, Sojourn remains today a boutique artisan producer of Pinot noir, Chardonnay and Cabernet Sauvignon wines sold on allocation to their mailing list members and a select group of restaurants, retailers and distribution partners.
AUTHOR, EDUCATOR, CHEF AND RADIO HOST
SALLY JAMES TALKS AUSTRALIAN WINES
Sally James is an award-winning Australian author, educator, chef, television presenter and radio host whose books and recipes have won international acclaim for food & wine pairing, health and creativity. Sally is the author of eighteen cookbooks and publications, including her best-selling Simply Healthy—winner of the prestigious World Cookbook Awards, Versailles, France, 1999 for Best Health Cookbook; Fresh and Healthy–Winner of the 2001 IACP International Cookbook Award in the Health category; Simply Sensational, a finalist for the IACP Award in 2003; Escape to Yountville – Recipes for Health and Relaxation from the Napa Valley, and the Australian Heart Foundation Cookbook. Since relocating to the U.S. in 2001, James has been a guest presenter on the Food Network and UPN Networks, a recurring guest on ABC TV's View from the Bay, and has been featured in magazines including Cooking Light, Wine Spectator, Fitness, Family Circle, New York Times' Savor Wine Country, Plate, In the Mix and Healthy Cooking. She has been a guest chef and lecturer for the American Heart Association, the Culinary Institute of America, Disney's Epcot International Food & Wine Festival, COPIA, Aspen Food and Wine Classic, the National Restaurant Association Show, Draegar's and Publix Markets, the American Institute of Food & Wine, and Johnson & Wales Universities across the United States.