CRAIG HASEROT – CO-FOUNDER & PROPRIETOR, SOJOURN CELLARS
Based in the town of Sonoma, Sojourn Cellars is a highly acclaimed winery specializing in the production of artisan Pinot noir, Chardonnay, and Cabernet Sauvignon wines.
We source fruit from celebrated vineyards in both Sonoma and Napa Counties, and we help direct farming operations to assure that our grapes are produced using world-class growing techniques. We consistently produce remarkable wines with a hands-off natural winemaking style that showcases the character and personality of the individual vineyards.
Sojourn feels passionate about creating high-quality wines and always being accessible to the people who buy and enjoy our wines. Sojourn offers seated tastings in a casual, yet sophisticated environment and prides itself on always putting the customer first.
WINEMAKING
Above all, Sojourn undertakes to express vineyard and vintage in the bottle. We source fruit from properties that we believe have the capacity to produce wines of distinction, thanks in large part to unique and specific combinations of soil, climate, and exposure.
Farmed by Pinot noir, Chardonnay, and Cabernet Sauvignon growers who share our commitment to low crop yields and high quality, our fruit is sorted extensively in the field throughout the growing season as well as in the winery post-Harvest to ensure that only the most sound, perfectly ripe fruit makes its way into our fermentation tanks.
In the cellar, we are zealous proponents of minimalist winemaking. All Sojourn wines are fermented and barrel-aged in small lots and attended to when necessary by hand from the vineyard to the bottle to best manage tannins and mouthfeel and to preserve the maximum amount of personality and soul.
ABOUT CRAIG:
Craig Haserot is co-founder and proprietor of Sojourn Cellars. He oversees sales, marketing, and operations, and he also plays important roles in the finance and winemaking functions of the winery. And while he enjoys his work in all of these different facets of the winery, his favorite part of his job is spending time with customers at release parties, wine events, and Tasting Salon gatherings.
During his nearly ten years in the wine business, Craig has immersed himself in all the aspects of the winery business. On the winemaking front, he has served as unofficial assistant winemaker, planted our estate vineyard (Home Ranch Vineyard), and managed grower relationships at a total of 14 vineyards in 2009. Craig's main responsibility, however, has been to lead Sojourn's sales and operations, and his success in these areas has enabled Sojourn's production to grow to 5000 cases.
After growing up in San Marino, California, Craig attended Humboldt State University and graduated with a degree in Business Administration. He began his 16-year sales and sales management career in computer software with Ashton-Tate and left it in 2001 after working at Micromuse. Sojourn produced its first Cabernet Sauvignon in 2001 and Craig planted the Home Ranch Vineyard in 2002. Craig lives in Sonoma with his wife Ellen and their two daughters, Natalie and Julia.
www.sojourncellars.com
MICHAEL JORDAN - LA INTERNATIONAL WINE COMPETITION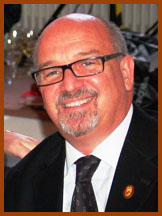 Los Angeles International Wine Competition Celebrates
76 Years! Setting the Gold Standard
2015 COMPETITION DATES: MAY 13-14, 2015
For 76 years, the Los Angeles International Wine Competition has showcased the finest domestic and international vintages through a wine-tasting event that is widely considered to be one of the most prestigious in the United States. An esteemed panel of judges use a blind-tasting method, maintaining the highest standards of integrity and professionalism that has remained the competition's foundation for 76 years.
Additionally, the competition is the platform for an extensive wine education program available to the nearly 1.4 million visitors at the annual Los AngelesCounty Fair. The Fair's wine education center features consumer-driven classes, tastings and displays of the award-winning wines. With the Los Angeles International Wine Competition committed to educating the public about wine, the Fair's wine education program features industry experts with extensive knowledge about wine growing and selection, wine tasting as well as wine and food pairings.
ABOUT MICHAEL:
Veteran Restaurateur and "Sommelier for the People" Michael Jordan is Director of Global Key Accounts for Jackson Family Fine Wines. Previously Jordan served three years as vice president of food & beverage for Anaheim's award winning restaurant and live music venue, THE RANCH Restaurant & Saloon (Zagat 28-29-28). Prior to opening THE RANCH, Jordan was president of The Beachcomber Restaurant Group. Before that he served as global manager of wine sales & standards and wine education for Walt Disney Parks and Resorts® Worldwide - and also nine years as general manager of the world famous Napa Rose restaurant at Disneyland Resort® in Anaheim. In his career Jordan has been involved with the opening of seventeen restaurants including Pinot Provence in Costa Mesa and was general manager/sommelier of Pavilion at Four Seasons Hotel Newport Beach when it received AAA's Five Diamond Award.
Jordan holds a Master Sommelier diploma from the Court of Master Sommeliers as well as a Certified Wine Educator diploma from the Society of Wine Educators and is one of only 15 people in the world to hold both these diplomas. Jordan has taught comprehensive wine and beverage courses to well over a thousand students. Jordan also hosts a weekly radio show, What's Cookin' with Wine on CRN Digital Talk Radio and many AM radio markets across the country since 2002.
"Michael Jordan is one of just 15 people in the world awarded both Master Sommelier and CWE (Certified Wine Educator) Diplomas. Michael now works for Jackson Family Wines crisscrossing the world as the Director of Global Key Accounts."