WES HAGEN - THE NEW BRAND AMBASSADOR FOR J. WILKES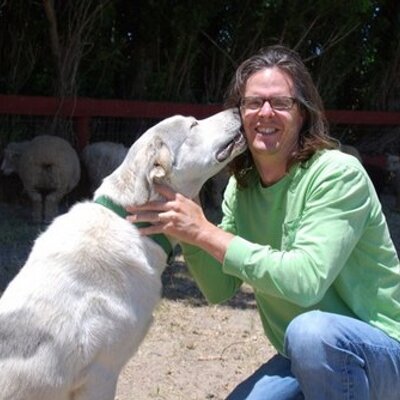 ABOUT J. WILKES:
Jeff was committed to promoting the Santa Maria Valley; a place he considered home and cared about deeply. By offering a Pinot Noir, Chardonnay and Pinot Blanc under the J. Wilkes imprimatur of quality, we hope to introduce a new generation of wine drinkers to wines of typicity from a venerated appellation.
We hope these wines serve not only as ambassadors of an iconic growing region, but also as an introduction to three varietals that merit much pursuit and discovery.
The J. Wilkes brand was established in 2001 by Jefferson Wilkes, a widely respected wine industry veteran who loved the community of Santa Maria and sailing the Pacific Coast. Since Jeff's passing, the J. Wilkes brand has carried forth with a simple mission: to deliver wines of varietal character, at affordable prices, that highlight the virtues of the Santa Maria Valley appellation.
WWW.JWILKES.COM
ROBIN KELLEY O'CONNOR - WINE EDUCATOR, INTERNATIONAL WINE JUDGE, WINE WRITER, AND SOMMELIER
A leading wine educator, international wine judge, wine writer, and sommelier, Robin Kelley O'Connor joined Italian Wine Merchants (IWM), and its dynamic team where he has been adding his thirty years of experience, authority and passion to seminars, dinner events, sales, offerings and wine education. IWM is the leading purveyor of fine Italian wines in the country, as well as a specialist in providing great, rare and collectable wines of Burgundy, Bordeaux, Champagne, California and Rioja In his role at IWM, he has the occasion to offer an unparalleled spectrum of wine and collector services such as cellar management, IWM's proprietary online wine cellar tracking tool, wine appraisal and consignment assistance--and more.
He was Head of Wine & Lead Specialist, Americas, for Christie's Auction House. In his role at Christie's, Robin was responsible for wine auctions and private sales of fine and rare wines for the Americas, and had the role as the department's lead business-getter in securing consignments for sale. Mr. O'Connor is a Christie's trained charity auctioneer. Prior to Christie's, he was Director of Sales and Education for Manhattan wine and spirits retailer Sherry-Lehmann, winner of Wine Enthusiast Magazine's 2010 Wine Retailer of the Year Award. Preceding Sherry-Lehmann, he was Trade Liaison and director of trade and consumer education in the Americas for the Bordeaux Wine Bureau (Conseil Interprofessionnel du Vin de Bordeaux) for 20 years. As a Bordeaux International Educator he remains very active in teaching Bordeaux.
A native of Maryland, Mr. O'Connor began studying wine while still a student at the University of Maryland. He started his wine career in London as sommelier at Le Chateaubriand Restaurant in the prestigious May Fair Hotel and went on to earn a diploma from the Wine & Spirits Education Trust (DWS). He holds Certified Specialist of Wine (CSW) and Certified Wine Educator (CWE) certifications from the Society of Wine Educators and passed the Court of Master Sommeliers' Certified Sommelier exam. As a popular wine educator and spokesperson, he has conducted over 2500 seminars around the world on a variety of topics within the world of wine. He has written for the Trenton Times, Santé Magazine, Wine & Spirit Magazine and was senior editor for Kevin Zraly's Windows on the World Complete Wine Course 25th Anniversary Edition. For over a year during 2008-2009 he traveled around the world with Kevin visiting over 20 Countries, 80 wine regions, and 500 appellations and tasted more than 7,000 wines.
O'Connor served as president of the Society of Wine Educators from 2003-2007, is on the board of directors of the New York Chapter of the American Institute of Wine & Food, and has been a regular panelist at the Food and Wine Magazine Classic in Aspen for 20 years. He has put his palate to test as an International Wine Judge in Australia, Chile, France, and Italy. For many years he judged at the prestigious Los Angeles International Wine & Spirits Competition; San Francisco International Wine Competition and The Dallas Morning News Competition among countless others. For the past 16 years he has been a frequent lecturer on Crystal Cruises sharing his passion about wine and food. For the last four years he has been coaching DeVinimus-Columbia University Law School Wine Club competition team for international contests. In addition he is a regular lecturer at the International Culinary Center (formerly known as the French Culinary Institute). Among his many professional honors, Mr. O'Connor bears the distinction of having been inducted into the wine world's most prestigious institutions, including the Commanderie du Bontemps de Médoc- des Graves et de Sauternes-Barsac, the Jurade de Saint-Emilion and Les Hospitaliers de Pomerol.
WWW.RKOVINE.COM
WWW.ITALIANWINEMERCHANTS.COM