ELLIOT STERN - FOUNDER AND OWNER, OAKVILLE EAST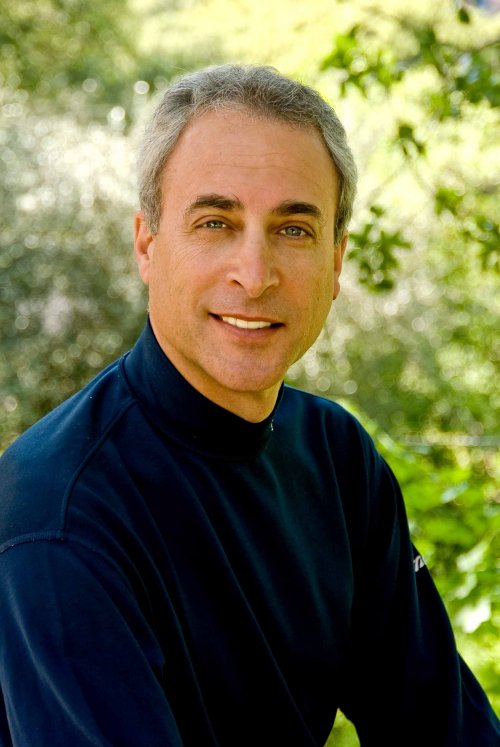 The story begins thousands of years ago, when a single mountain within the Vaca Range split in two and collapsed, resulting in a rubble field of volcanic core stones that face the setting sun. This event created what is now the eastern border of the Oakville AVA, and is a site that is exposed to constant and intense daily sunshine. This results in grapes that possess extremely ripe tannins, contributing to the unique elegance and approachability of our wines. Because of the 'magic' of this place and to ensure we produce wines reflective of the site, every step in the winemakng and viticulture process is first class.
Our exceptional team is made up of two accomplished winemakers: Sara Gott, internationally acclaimed for her success at Joseph Phelps and her brilliant stint at Quintessa, is our head winemaker. We were thrilled to have Marie-Laure Ammons join Oakville East to assist Sara in 2009. After working in France at Domaine Lejeune in Pommard, Chateau de Pressac Saint-Emilion Grand Cru, Dulong Negociant in Bordeaux, Marie-Laure arrived in California in 1998. She also works with Philippe Melka and brings a remarkable French point of view to our winemaking and blending. Oakville East's multi-vineyard Oakville locations surround some of California's finest Cabernet Sauvignon wines, including Joseph Phelps Backus, Dalle Valle and Sir Peter Michael vines, and are perched above Rudd, Gargiulo and Screaming Eagle.
ABOUT ELLIOT:
A third generation wine industry veteran, Elliot has senior management experience that dates back to GM of Sam's Wine & Spirits in Chicago, VP of Sales and Marketing at Wilson Daniels and founding Partner and COO of the Sorting Table, a luxury wine sales and marketing company. Later, he conceived and directed the founding of Yao Ming Family Wines. As an educator in the Wine Studies Program offered by the Culinary Institute of America in St Helena, he teaches students on the business of wine and offers consulting services in the wine industry. Currently, as Chief Sales officer of Clos Pegase, founder and CEO of LAKEGIRLwines and founder and partner in TreVigne LLC., importers he still finds a moment here and there to hit a few golf balls. At Oakville East, the family business where he is the Chief of Everything, dreams of passing his one-of-a-kind luxury wine on to the next generation of Sterns looks promising.
WWW.OAKVILLEEAST.COM
SOMMELIER MICHAEL PATLAND - DIRECTOR OF MARKETING, PATLAND ESTATE VINEYARDS
THE BEGINNING
Twenty-five years ago, when Henry and Olga first came to Napa as a young couple, it was no different. They could not escape the lure of this charming land, and so they returned, year after year. The welcoming atmosphere, the wonderful wine, the laughter, and the beautiful scenery just kept bringing them back.
On one occasion, they visited a small wine cellar, where the owner himself was pouring wine for the visitors; no other employees in sight. The wines they tasted were excellent, and so the little vineyard became a must for the pair on each of their visits. Little by little, they saw the transformation the winery underwent, from a small, dark cellar to a magnificent estate--a heaven for wine enthusiasts and art lovers. That winery became an inspiration for them. Motivated by what they saw, they began looking for a way to turn their dream of winemaking into a reality. After several years of searching, they finally found the gem they were looking for; a place that spoke directly to their hearts: The beautiful and serene Terra Del Cuore, which translates from Italian as "Land of the Heart."
Once the idea of winemaking truly took root, the next step was to decide on what wines to create. The Patlands, always being fans of the traditional, heavy and full bodied Napa style red wines, decided to create exceptional, distinctive red wines they themselves would enjoy.
THE ESTATE: Terra Del Cuore - Land of the Heart
"Terra del Cuore" is Italian for "Land of the Heart," signifying a place where one's deepest longings lie. In Napa, it is the titel given to a trio of Tuscan-style houses that sit high above the valley in one of the finest meetings of nature and man's artistry in all of California. It begins with the surrounding rugged mountain landscape, whose rocky peaks rise like the walls of Incan fortresses, swathed in chaparral, oaks, manzanitas and succulents. The view is one of Wine Country's grandest, sweeping miles across southern Napa Valley to San Pablo Bay and Mt. Diablo.
The property's landscaping is archetypically Mediterranean, with olive trees, cypresses, oleander and other flowering bushes, fruit trees, flowerbeds and grape vines growing profusely around the houses and on the terraces that bracket them. Fountains, sculptures and amphorae are everywhere, placed with casual, but knowing, flair. The main house, built of massive stones and stucco, is festooned with vines that blaze in fall. Its flagstone deck surrounds a small pool and spa, and the adjoining patio has a large stone fireplace, grill, refrigerator and an extensive food prep area. Two arbors shelter a dining table and bar tables.
Terra del Cuore's first guesthouse has a deck overlooking the valley and a trellised patio edged by vines, flowers, a fountain and hand-laid rock walls. It also has rustic Italian scenes painted on its outer walls. The second guesthouse, built atop a three-car garage, is close to a bocce court and spaces built along nearby walking paths for sitting and sipping wine.
Other delightful touches include red grape vines that seem to grow everywhere, next to the houses and on terraced slopes, as well as a small outdoor chapel, located next to a vegetable and fruit garden. Hillside trails that loop the property branch out in all directions, with signs indicating the distance in miles to such places as New York City and Bordeaux. (At one point on the trails, a telescope that looks exactly like the ones you find at panoramic overlooks has been set up to take advantage of the valley view.)
THE WINERY: The Caves at Soda Canyon
Four Families Committed to Winemaking Excellence. After moving around several custom crush facilities since 2007, Patland Estate Vineyards has finally found a permanent home at The Caves at Soda Canyon. In January 2013, the Patland family decided to become a partner of The Caves at Soda Canyon, a cooperative Cave Winery where they knew they could produce world-class Napa Valley wines.
The Caves at Soda Canyon were founded by the owners of its winery partners: Henry and Olga Paltand of Patland Estate Vineyards. Ryan and Crystal Waugh of Waugh Cellars. The four Buoncristiani brothers of Buoncristiani Family Winery. Randy and Krys Wulff of Lobo Wines. Today The Caves are quickly becoming one of the most popular destinations in Napa Valley for wine lovers who are looking for quality wine, quality people and quality experiences.
All four families who call The Caves at Soda Canyon their home are first generation winemakers and their stories will inspire all who visit. A commitment to family first will be noticed almost immediately. This philosophy is the core of an unwavering commitment to quality winemaking.
WWW.PATLANDVINEYARDS.COM