JACOB BECKETT – PROPRIETOR / SALES & MARKETING, CHRONIC CELLARS
OUR STORY
The concept of Chronic Cellars came about in the midst of harvest in 2004. We had used the term "The Chronic" to describe likable objects before, but we had never considered it a suitable descriptor for wine. We sat alongside the crush pad one evening in our wine stained clothes and wet boots laughing about the idea of a wine that targeted a casual lifestyle.
Jake and I were raised in the heart of Paso Robles wine country. Wine and the art of wine making have been a part of our lives since the early 80's. After graduating from college we both returned to Paso Robles and joined the team at Peachy Canyon Winery. After a decade each of immersing ourselves in all aspects of the wine industry we decided to do our own project. We wanted to try something new and put the tools we have gathered to work on our dream. We had a vision and a desire to make our statement in the wine industry that we could not deny. After four years we took our first step toward Chronic Cellars.
From dream to reality, our first wines went public in 2008.
Founded by brothers Jake and Josh Beckett in 2008, Chronic Cellars is recognized as a counter-culture brand that produces exceptional wines, most notably red blends such as the Zinfandel based Purple Paradise and the Syrah based Sofa King Bueno. This edgy, up-and-coming brand has posted strong growth through its tasting room, wine club and wholesale channels, despite having limited distribution and availability to this point. Chronic Cellars has garnered a cult-like reputation among consumers seeking memorable and distinctively different wines and has established itself as a leader in the next generation of wines targeting millennial consumers.
CONNOISSEURS CLUB
Here's the deal. Joining our club means that you will receive two shipments per year of delicious Chronic Cellars Wines. Each shipment will contain SIX bottles of wine that are chosen by the winemaker. Club members will receive a 30% discount on each shipment, and 30% off on all other orders of Chronic Cellars wines and labeled Merchandise! Now that's not a bad deal. Welcome to the CLUB.
WWW.CHRONICCELLARS.COM
SHANE SOLDINGER – VP OF SALES, SILVER TRIDENT WINERY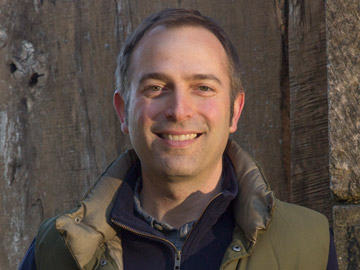 HOSPITALITY:
Open seven days noon to 7:00 p.m.; reservations requested only for groups larger than six; tasting includes a minimum of four wines; cost per person is $25.00. Upstairs loft room available for special events.
WINE CLUB:
The Flagship Club offers members guaranteed allocations of the winery's limited-release wines as well as complimentary tastings at the winery's Tasting Home, as well as invitations to members-only special events and release parties. Most unusual member benefit is 15% discount on all Ralph Lauren Home purchases at the Tasting Home.
UNIQUE:
Silver Trident Tasting Home offers the wine country visitor something that's truly never been done before. Elevating the traditional tasting room to a new level of luxury, the Tasting Home is furnished with Ralph Lauren Home products in the manner of a tasteful and elegant residential estate. Guests may enjoy the distinguished Silver Trident wines as they browse through the Home. The Tasting Home consists of a living room, dining room and library showcasing the furniture, floor coverings, lighting and tabletop accents from the Ralph Lauren Home collection. Everything from the chandeliers overhead to the carpets underfoot, from teak, silver and leather serving trays to crystal wine goblets - as well as the wines - is available for purchase. Alongside the wide range of Ralph Lauren Home products is a thoughtfully curated collection of antiques, books and artwork sourced from around the world.
THE NAME:
The winery's name is a tribute to the owners' long-standing affiliation with cruise ships. Bob Binder is the founder of Silver Trident Winery and also the co-founder of Oceania Cruises, a luxury cruise line which has partnered on projects with The Wine Spectator, Lalique, Bon Appétit Magazine and Ralph Lauren Home. The Culinary Director for Oceania Cruises is Jacques Pépin; the line is regarded as serving the finest cuisine at sea. The winery's co-founder is Swiss-born Walter Jost, an accomplished advertising and media executive.
BIO:
Shane was bit by the 'vino bug' at an early age and claims that he was weaned on wine by his oenophile parents as a kid growing up in Chicago. After completing his second tax season as a young CPA in the 'Windy City', Shane moved to the Napa Valley to follow his passions and begin a career in the wine industry. An opportunity to work the 2000 harvest at Cosentino Winery eventually grew into a GM position. In 2011 Shane earned his sommelier certification through the Court of Master Sommeliers while working at Oenotri in Napa, recognized as one of the best Italian restaurants in the country by Food & Wine magazine. While there, Shane created one of the first successful restaurant based Direct to Consumer wine programs in the country, and in 2013 he became the Director of Sales and Marketing for Crocker & Starr Wines, one of the finest Cabernet Franc producers in the world. Shane is the newest member of The Silver Trident Winery team, joining Bob, Walter and Kari as the Vice President of Sales.
In addition to his passion for all things wine, Shane is an accomplished musician and songwriter. He has traveled the country with a rock n roll band, licensed songs for film and has shared the stage with some of the music industry's top songwriters and performers. You can find Shane at The Silver Trident Home in Yountville, playing locally with his band, The Silverado Pickups, and enjoying Northern California with his family and their dog, Keith Richards.
WWW.SILVERTRIDENTWINERY.COM