TIM SNIDER – PRESIDENT, FESS PARKER WINERY
Driving north along the pastoral Foxen Canyon Wine Trail feels like traveling back to California's early days. Rolling hills frame vast meadows, deer and wildlife roam free, and pristine landscapes stretch as far as the eye can see. This peaceful environment enticed the late Fess Parker into buying a 714-acre ranch here back in 1988. The Texas-born actor, who played the television roles of Davy Crockett and Daniel Boone in the 1950s and 1960s, had moved his family to Santa Barbara in the early 1960s and begun construction of a blufftop home. When heavy rains caused it to collapse onto the beach, he revised his plans and headed inland.
There, he discovered the Foxen Canyon property, where he initially planned to run cattle, plant a few grapes to sell to other vintners, and establish a small winery. Parker, an only child, dreamed of starting a family business that he could pass on to future generations. He asked his children to join him, and they planted a five-acre experimental Riesling vineyard in 1989. Eli, his son, started as assistant winemaker and spent three years under the tutelage of acclaimed enologist Jed Steele before taking the helm. Eli then planted more vines and started a four-year project to build a cutting-edge winery and tasting room.
Eli Parker and his sister Ashley continue to stay involved as stewards of the family's vision for the winery while Ashley's husband Tim Snider serves as President and oversees day-to-day operations. The family's vineyard is the 120-acre Rodney's Vineyard, named after Fess Parker's late son-in-law, at the 400-acre Foxen Canyon Road estate where the winery is located. They also source grapes from Camp Four vineyard in the heart of the Santa Ynez Valley, which Parker planted in 1998 as well as vineyards in the cooler Sta. Rita Hills and Santa Maria Valley appellations. Blair Fox assumed the role of head winemaker in 2005. In recent years, the winery has sharpened its focus to produce more small-lot, vineyard-designated wines made from high-quality Rhone and Burgundian varietals, which have won awards in national wine competitions.
Completed in 1994, the new winery and tasting room are loosely designed after an Australian sheep station, with a grand stone fireplace, stone floors, and a wraparound veranda with picnic tables. The spacious complex is set amid an acre of meticulously landscaped grounds that border the vineyard. The amphitheater-style lawn, rimmed by mature oaks, provides a serene setting for picnics, summer evening performances by Shakespeare Santa Barbara, and other events. Indoors, visitors taste the latest vintages at a worn knotty pine bar, surrounded by photos of Fess Parker as Davy Crockett and Daniel Boone and other memorabilia related to the actor's television roles.
BIO:
It wouldn't be stretching the truth to say that Tim Snider knows the wine business from the ground up. His first job in the industry was driving a tractor preparing the ground for his family's vineyard in Knight's Valley, Sonoma County, CA. in 1985. For six summers Tim participated in the development of the Snider family's vineyard working on wide ranging projects from installation of irrigation systems to building deer fences to canopy management. Though Tim didn't know it at the time, the summers spent in the vineyards would spark a true passion for the wine industry.
After graduating from Williams College in Massachusetts, Tim embarked on a 7-½ year stint at the E&J Gallo Winery. He began at the bottom as a sales representative but had the opportunity to work in several different sales capacities including Northern California Area Sales Manager. From there Tim was able to jump to the Gallo marketing department for several years including a stint as Brand marketing manager working on successful brands such as Ecco Domani, Marcelina and Rancho Zabaco.
In September of 1999 Tim left Gallo to head up the marketing at Fess Parker Winery. Over the past eleven years has held positions of increasing responsibility culminating in being named President of the winery in 2010. He is proud to be part of the team that has developed & launched successful projects such as the Fess Parker single vineyard tier of wines, the family's boutique rhone-oriented label, Epiphany, and the Frontier Red & Parker Station programs.
In addition to his responsibilities at the Fess Parker Winery, he also oversees sales and distribution of the Snider family's Fortress label based in Northern California. Tim also served for four years on the Santa Barbara County Vintner's Association Board of Directors, three of which were spent as president, and currently is a member of Rabobank's Regional Advisory Board. Tim lives in Santa Barbara with his wife, Ashley Parker Snider, and their three children. In his free time, Tim enjoys playing golf, basketball and tennis, running, snowboarding, coaching youth basketball and playing the drums.
WWW.FESSPARKERWINES.COM
JUSTIN DRAGOO - BOTTLEROCK PRODUCER, LATITUDE 38 ENTERTAINMENT PARTNER & GARGIULO VINEYARDS PRESIDENT/GENERAL MANAGER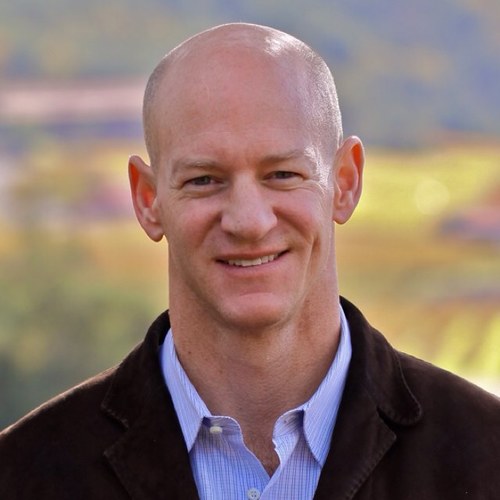 ABOUT BOTTLEROCK NAPA VALLEY: MAY 27-29, 2016
Napa Expo, 575 3rd Street, Napa California 94559.
Doors open at 11:30am.
Last act ends at 10:00pm.
BottleRock Napa Valley features the world's top musicians on four music stages, plus the infamous BottleRock Culinary Stage showcasing one-of-a-kind culinary and celebrity mash-ups. Master Sommeliers, celebrity chefs and dozens of the region's finest vintners, restaurateurs, and brewers rub shoulders with guests in an intimate setting. BottleRock offers the best in wine, food and craft brews to complement the music and create an authentic wine country experience for festival guests. For additional information, please visit BottleRockNapaValley.com. Join the conversation on Facebook and follow us on Twitter (@BottleRockNapa, #BottleRock) and Instagram (@BottleRockNapa, #BottleRock).
Three-Day General Admission, VIP and VIP Plus Skydeck are Sold Out
Single day passes for the fourth annual BottleRock Napa Valley music, wine, food, and craft brew festival, presented by JaM Cellars on May 27 - 29, 2016, are availableand may be purchased at BottleRockNapaValley.com and Eventbrite.com. Fans are strongly encouraged to purchase their passes early. Three-day General Admission, VIP and VIP Plus Skydeck passes are sold out and a limited quantity of single day passes will be available starting at $109 per person. The legendary Stevie Wonder will kick-off the festival on Friday, May 27, followed by indie rock superstars Florence + The Machine on Saturday, May 28, and Red Hot Chili Peppers, who will soon release their much anticipated new album, will close out the three-day event on Sunday, May 29.
WINE
When you put on a music festival smack dab in the middle of the legendary Napa Valley, you better be prepared to "bring it" with your wine offerings. BottleRock will amaze you with the wealth of incredible wines from some of the most heralded producers in the world. From crisp sauvignon blancs to delicious chardonnays, elegant and luscious pinot noirs to blockbuster cabernets, the Napa Valley has it all, and BottleRock offers the best of the region, with the help of our on-site staff of sommeliers and wine experts. We promise you won't go thirsty while listening to your favorite music…cheers to that!
FOOD
Featuring more Michelin stars per capita than any other wine region on the globe, it's no wonder that many regard Napa Valley as a must visit region for its culinary prowess as well as its wines. The BottleRock menu of offerings are reflective of the vibrant culinary scene, offering a variety of delicious bites from many of the area's finest chefs and restaurateurs to pair perfectly with that glass of wine or craft brew. And don't forget to check out the Culinary Stage where we offer tasty mashups of your favorite artists and our famous chefs. Just don't forget to make sure you get in some music while eating and drinking Napa's best cuisines.
BREW
As many a vintner has said… "It takes a lot of good beer to make a great wine"! Craft brews are a big deal North of the San Francisco Bay and BottleRock is no exception. We've gone to great lengths to make sure there are plenty of premium brews to be enjoyed with BottleRock's tasty food. Sometimes life just calls for a cold beer and we'll have them ready for you!
WWW.BOTTLEROCKNAPAVALLEY.COM
ABOUT LATITUDE 38 ENTERTAINMENT
Latitude 38 Entertainment (L38) is a premium entertainment company located in the Napa Valley, producing world-class events including BottleRock Napa Valley. Formed in 2013, Latitude 38 Entertainment (L38) is owned, operated and managed by Napa Valley entrepreneurs Dave Graham, Justin Dragoo and Jason Scoggins, who combine to bring together a unique combination of business acumen, marketing savvy and world class hospitality coupled with their love of music. L38's vision is to blend music, wine, food and community to enhance and elevate the Napa Valley's reputation as a world-class destination to live, work and play.
WWW.LATITUDE38ENT.COM
ABOUT GARGIULO VINEYARDS
A lifetime farmer, Jeff Gargiulo founded Gargiulo Vineyards in 1992 with a dream of making "true" wines; wines that deeply reflected the unique terroir of Oakville. Our first release was in 2000 with 356 cases each of Money Road Ranch Cabernet and Merlot. Today Gargiulo Vineyards is a 3,500 case family winery committed to handcrafting exceptional wines from two Oakville estate vineyards, Money Road Ranch and 575 OVX. Gargiulo wines represent the culmination of years of research, responsible farming, rigorous selection and a winemaking philosophy dedicated to a vivid and true expression of two extraordinary vineyards. We embrace vintage, vineyard and varietal distinction so that we can grow world-class, age-worthy wines worth discovering vintage after vintage.
WWW.GARGIULOVINEYARDS.COM