BEN PAPAPIETRO - OWNER/WINEMAKER, PAPAPIETRO PERRY WINERY - PASSPORT TO DRY CREEK VALLEY (APRIL 23-24)
HUMBLE BEGINNINGS...
Our toolkit for success contained a garage, good friends, some old equipment, great enthusiasm, a burning passion for wine and a lot of humor. With those tools, some incredible Sonoma County grapes and the love and patience of our family and friends, we built Papapietro Perry Winery, one vintage at a time. We were also younger, our hair was darker, we might have been a tad thinner and the wine was still a work in progress. Enjoy this journey into our past.
VINEYARDS
Wine starts in the vineyard. Being passionate about our wines, we meticulously locate the best Pinot Noir and Zinfandel vineyards available. We know only superb vineyard sources allow us to produce the kind of wines we wants to drink and share with the world. Years of experience have led to the careful selection of these vineyards.
•
Campbell RanchOpen or Close
•
Charles VineyardOpen or Close
•
Leras Family VineyardsOpen or Close
•
Mukaida - Peters VineyardOpen or Close
•
Nunes VineyardOpen or Close
•
Peters Vineyard
WINEMAKING
When asked what style of wine we make, the response is always 'great wines'. After we've all laughed, the real answer emerges. After almost 30 years of winemaking, we still firmly believe in a minimalist approach—allowing the wine to express itself and reflect the growing season through the nuances that appear from vintage to vintage. For this to happen and to produce those 'great wines', it is vital to pay attention to every detail; carefully attending to every step of the winemaking process, yet always with a light hand. We don't over-extract or over-oak our wines. We give the wines the fermentation and aging environments that allow them to become exceptional—so we can smell and taste what the fruit has to offer us.
Consistency is another element to our style. We cold-soak all the grapes for two to four days before fermenting, use the same cultured yeast and same type of François Frères barrels for 11-12 months of oak aging for our Pinot Noirs and 12-17 months for our Zinfandels. Our vineyard and clonal designates are all kept separate throughout the winemaking and aging process. Midway through the aging process (usually around Spring) we taste through the barrels and blend the wines together to make the vineyard and Clonal designate wines. Our winemaking team tastes through the wine in the barrels in order to determine which blend of clones and or vineyards allows the best flavors and nuances to show through.
What varies from year to year is how the growing season affects the flavor profile of the grapes. Our goal is to let the grapes speak through the finished wine. Those vintage differences are a piece of the charm in both winemaking and wine drinking.
BIOGRAPHY
A complex man with simple pleasures, high standards and soulful values. Wine has always been a part of Ben's life. A native San Franciscan of Italian descent, Ben grew up with wine as part of every family meal and gathering. His grandpa made his own red wine blend in the basement, where Ben listened and learned. Ben's heritage and love for wine always beckoned. The passion caught fire in his early twenties as he explored wines from around the world—Bordeaux and an occasional high-end California Cabernet. But the wines that really turned Ben's head were Burgundies from 1956 and '57. Seduced by those captivating aromas and elegant nuances, Ben volunteered to work during harvest at a friend's Sonoma County winery specializing in Pinot Noir. There he honed his craft and never looked back. During his 37-year career with the San Francisco Newspaper Agency, Ben met future partner Bruce Perry. Through their common passions—cooking and wine—they became fast friends.
Today, the Papapietro Perry cellar is simply a more elaborate version of Ben's garage where he started making wine more than 25 years ago. "Authentic, not pretentious," says Ben. "Confident, but not too serious. Humble. The winery is an extension of my home and personal hospitality." Maybe that is why one corner of the cellar is dedicated to a makeshift kitchen where family favorites are prepared for the staff, and the occasional lucky friend who drops by at lunchtime. In Ben's words, "cooking and wine are indistinguishable." He simply cannot imagine one without the other.When Ben isn't in the cellar or the kitchen, he and his wife Yolanda like to travel and pour Papapietro Perry wines wherever they land. Yolanda joined the family business in 2009 handling distributor relations and enjoys pouring with Ben at events. When they're not traveling, Ben and Yolanda enjoy spending time with their two grandsons.
PASSPORT TO DRY CREEK VALLEY
Date - April 23 & 24, 2016
Time - 11:00 - 4:30
Location - Throughout Dry Creek Valley
WWW.DRYCREEKVALLEY.ORG
One of the premier events of the year! Join us here at the winery for Passport to Dry Creek Valley as we celebrate New Orleans style transforming the winery into our very own jazz fest! Feast on Duck, Wild Mushroom & Andouille Sausage Gumbo over dirty rice, so delicious!! And it pairs amazingly with all of our Pinots and Zins. Something new this year for us.....we will be having an intimate Lunch with the Winemaker on Friday, April 22, tickets available at the same link as the general tickets.
WWW.PAPAPIETRO-PERRY.COM
AVERYL DUNN - COMMUNICATIONS MANAGER, WASHINGTON STATE WINE – TASTE WASHINGTON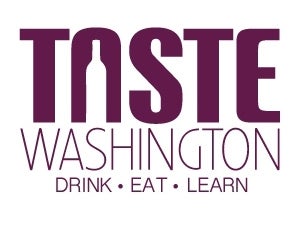 The Washington State Wine Commission represents every licensed winery and every wine grape grower in Washington State. Guided by an appointed board, the Commission provides a marketing platform to raise positive awareness of the Washington State wine industry and generate greater demand for its wines. Funded almost entirely by the industry - through assessments based on grape and wine sales - the Commission is a state government agency, established by the legislature in 1987.
MISSION STATEMENT
On behalf of the state of Washington and its wineries and growers, the mission of the Washington State Wine Commission is to raise awareness and demand for Washington State wine through marketing and education while supporting viticulture and enology research to drive industry growth.
TASTE WASHINGTON WINE MONTH
March 1, 2016 - March 31, 2016
Taste Washington Wine Month in March is an annual celebration of Washington State's award winning industry. Check out the promotions happening at participating restaurants, wine shops, winery tasting rooms, and hotels on the website. And don't forget, the culmination of Taste Washington Wine Month is Taste Washington - happening over four days, March 31st - April 3rd, 2016. Buy tickets or find a list of participating wineries, restaurants and exhibitors at tastewashington.org
ABOUT TASTE WASHINGTON
March 31-April 3, 2016
Each spring, thousands of wine and food-lovers gather in Seattle for Taste Washington, the nation's largest single-region wine and food event. Taste Washington brings together over 225 wineries, 70 restaurants and 60 culinary exhibitors from across the region for the ultimate four-day experience.
The result of a continued partnership between Visit Seattle and the Washington State Wine Commission, Taste Washington will celebrate its 19th year March 31-April 3, 2016. Mark your calendar for this year's expanded lineup featuring the Red & White Party, Taste Washington on the Farm, The New Vintage, Educational Seminars and the much-anticipated Grand Tasting.